7
decades of commitment towards holistic development in healthcare, education, community services and child welfare for the less privileged.
Making a difference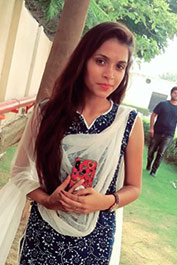 Shagun Prakash
Daughter of a household plumber, she started as a toddler in the DCWA pre-nursery. Consistently assisted by a scholarship from the centre, she completed her schooling from Balvant Rai Mehta Vidya Bhavan and then went ahead to study Philosophy from the highly reputed Lady Shri Ram College of Delhi University. After completion of her Master's Degree, she is now preparing for her B.Ed. entrance examination. Continuing the spirit of giving back,  Shagun regularly volunteers at the DCWA learning centre.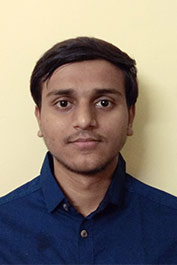 Tabish Qumar
The son of a salesman in a small local fabrication unit, Tabish came to  DCWA when he was in class 1. On a scholarship from DCWA, he completed his Class 12 with 91% and is today a student of B.Tech. in Jamia Millia Islamia. He recently scored 93% in his second year of college.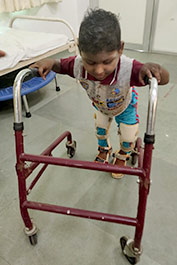 Rajendra
Rajendra is a five-year-old who was diagnosed with microcephaly at birth. When he arrived at the DCWA centre, he was not able to even stand without assistance. After a thorough examination at IHIF, the doctors diagnosed problems with fine motor skills, manipulation skills and spasticity in the right hand. Rajendra underwent four months of occupational therapy at the rehab centre, and today he has the ability to pick up his toys, stand up and walk independently.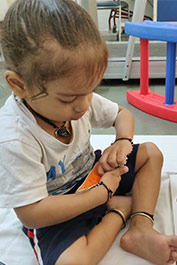 Arav
Two-year-old Arav came to the centre with complaints of no response to external stimuli and fear of crowded places. On examination, it was discovered that he had low registration, tactile defensiveness and hyperactivity. After comprehensive sensory integration therapy for one month, he now responds to external stimuli including eye contact, has started vocalising,  and there is also a discernible improvement in socialisation.
HERE'S HOW YOU CAN HELP
Contribute
Support our endeavours through monetary or non-monetary aid.
Volunteer
Share your skills and time to help someone.