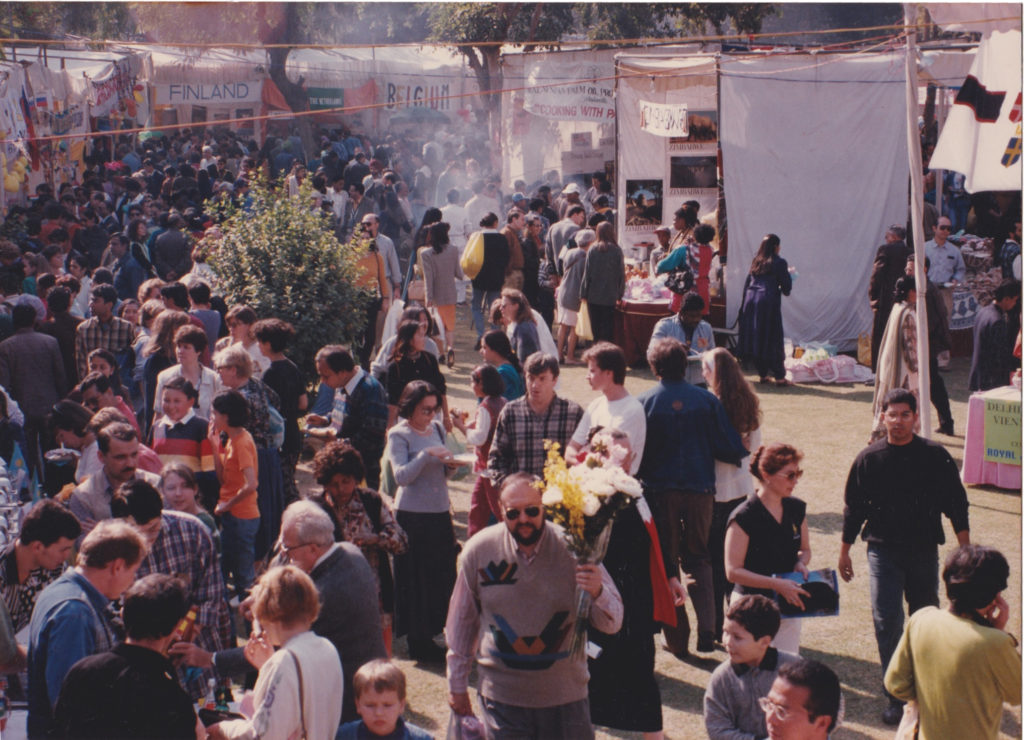 International Bazaar 
An initiative which has helped DCWA raise funds for the last 33 years
The annual DCWA International Bazaar is our biggest fundraiser and has been a successful initiative for the past 33 years. Stallholders include corporates, NGOs, small and home businesses and DCWA itself. The highlight of the fundraiser is hands-on participation from over 40 international embassies and high commissions. The bazaar draws a footfall of over 5000 people and aims to be bigger every year.
If you need to know more about our causes, you can get in touch with us at jaya69@gmail.com,  anjalibathla@yahoo.co.in or dcwaindia@gmail.com

Big News!
We're celebrating 70 years of DCWA by bringing back the DCWA International Bazaar after 3 years on Saturday, 4th February 2023 at Sunder Nursery, Nizamuddin, New Delhi. From 10:30 AM to 7:00 PM, come grab your fill of international cuisines, stunning buys, raffles, gifts, and games. And it's all for charity.







The Fund Raisers in times of the Pandemic
Due to the conditions caused by Covid, DCWA was unable to hold its annual fundraiser, the International Bazaar. This year, starting October, we had a series of mini bazaars and events where covid protocols could be followed.
The Team of Madam Beatrice from Brazil, Madam Patricia from Chile, and the DCWA's Bazaar Committee, organized these events and a mini bazaar with the assistance of Mr. Ashish Saraf, Honorary Consul for the Bahamas and some countries, like Kazakhstan, Norway, Azerbaijan, Dominican Republic. This gave visitors and donors the opportunity to continue their support towards DCWA's charitable causes.
The festive mood continued in November when the Brazil home provided unmatched hospitality for fund raising events, as did Madam Karima from Morocco, where Portugal, Mexico, Libya, Nigeria, Egypt & Ukraine, participated in the 'Winter Souk' and other fund-raising events.
A glimpse into DCWA's annual fundraiser: